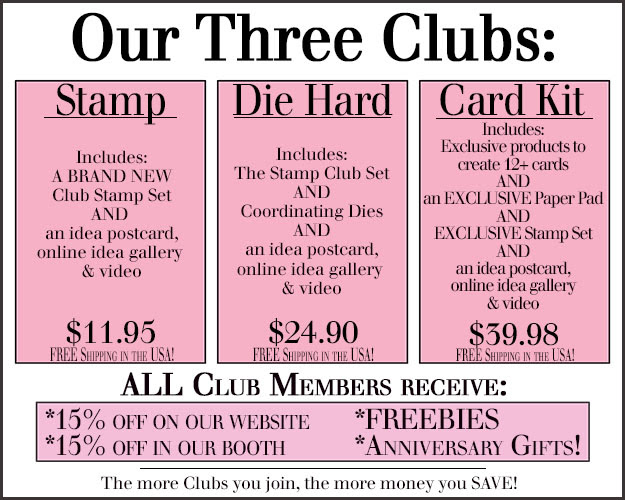 Have you been missing out?
Do you know we have
PRICE LOCK GUARANTEE!
Sign up today and pay the same low monthly club price for as long as you remain in the club. Never cancel and your price NEVER goes up!
Already a member? Great, you'l be receiving this benefit as well, it's automatic!
GIVE IT A TRY
SIGN UP HERE
*Two or three times a year TSOL sends a special stamp sets as a thank you!
*Once a year on your anniversary you will
receive a $15 credit placed on your account to use on any product at TSOL. 15 bucks... that's like a whole Club month for free EVERY YEAR!
And don't forget the discounts - in the booth, on the website, at the Pop up shops and in the store! CLUB MEMBERS always save 15%